Savannah cats are the size of dogs.
Savannah cats are incredible.
They were bred by crossing the domestic kitty with an African wildcat called a serval. Breeding with wild cats is controversial, as many people feel the animals are too wild to be pets.
Here's a serval hunting.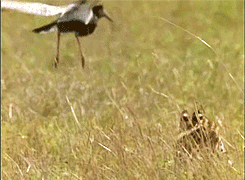 They prey on springbok and gazelles.
BBC
And here's a serval lying down.
Savannah owners describe them as "a cat that looks like a leopard with the temperament of a dog."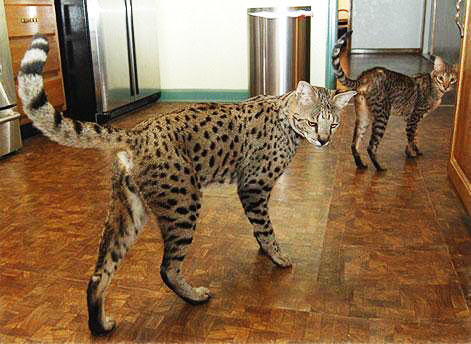 But other people – including the animal charity the RSPCA – say they still have many wild cat traits and are too dangerous for the home. They also argue that it is unfair on the animals as domestic life is at odds with their natural instincts.
---
Share your opinion :
Comments